ELIZABETH KEMP
Artisctic director at the Actors Studio N.Y. and theacher at the Lee Strasberg Institute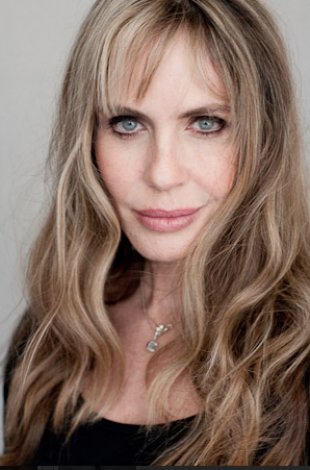 DREAMWORK
The characterdreamworkshop is an intensive based on the TRANSFORMATION from actor into character. This process integrates the work of building a character with the work of dreams; and the imagery and symbols that help to build the powerful connection to the character . This is a glorious and in depth foray into the soul of the artist infused with the soul of the character. The workshop experience is one that creates a family of artists, bound together with brave hearts and fierce souls. It is joyous, amazing and one that helps the work itself to grow and evolve as it is created.
Next BERLIN Workshop start 10th to 24th January 2013
advanced level limited enrollment to 10 students
Application fee: EURO 1400
Language: english
Every day 10 am- 6pm
To apply send CV and photo
Application deadline: 30.September. 2012
Appartements available – please contact us
Application for finacial support in Germany:
GVL,FFA und Bildungsprämie
Contact: ANGELINA NOA
angelina@angelinanoa.com
direct download of application:
APPLICATION (45 kB)
ELIZABETH KEMP
A longtime member of the Actors Studio, and the Board of Directors, Elizabeth Kemp has recently been appointed an Associate Artistic Director of the Actors Studio, with Ellen Burstyn as Artistic Director. . Other positions held at have included Liaison to the (then) President, Arthur Penn, and President Pro Temp under Arthur Penn. Elizabeth also served as Chairman of the Audition Committee.
Elizabeth has worked extensively in theater, film and television. Most recently she was featured in Martin Scorsese's documentary on Elia Kazan, The Kazan Project. She has performed both on and off Broadway including productions at the New York Shakespeare Festival and Circle In the Square. She was in the original cast of The Best Little Whorehouse In Texas, which began at the Actors Studio. Her great mentor, Elia Kazan, took Tennessee Williams to see Ms. Kemp in this production when Mr. Williams was looking for the actress to play Baby Doll in the world premiere of one of his last plays, Tiger Tail. After the performance Mr. Williams gave her the part; an experience that proved to be most extraordinary, in that she worked closely with Tennessee Williams daily in developing the role. Other highlights include playing opposite Christopher Reeve in a television series, Kevin Kline off Broadway and Tom Hanks, in her first film. She was also directed by Shelley Winters in Full Moon and High Tide in the Ladies Room. Ms. Kemp has performed in many films for television, miniseries as well as guest starring in shows such as Law An Order and L.A Law, for which she received the GLAAD Award. She has worked on several independent films, including Pills, Give Me Your Love and the Belgian film, Two Sisters.
As a Director and Set Designer she has had productions in New York including The Glass Menagerie, Elektra and Wound of Love at the Actors Studio as well as Ubu Rep and the West Bank Theater. In Paris she directed Characters at the Claude Lelouche Theater, Cine 13. In Stockholm, she directed at Strindberg's Intima Theater, The Stronger and Homesick. Off Broadway, Elizabeth directed La Magnani at the Arclight Theater, a one-woman play about Anna Magnai, developed in the DreamWorkshop.
As a teacher she has taught at the Actors Studio Drama School, a graduate program, since its inaugural year of 1995. She is currently the Chair of the Acting Department in the newly established Actors Studio Master of Fine Arts program at Pace University. For years she has taught privately and coached many leading and award-winning actors including recipients of the Oscar and Cesar awards. One of her passions is her Character DreamWorkshop, which she does yearly in places including New York, Rome, Paris, Zurich and Berlin.